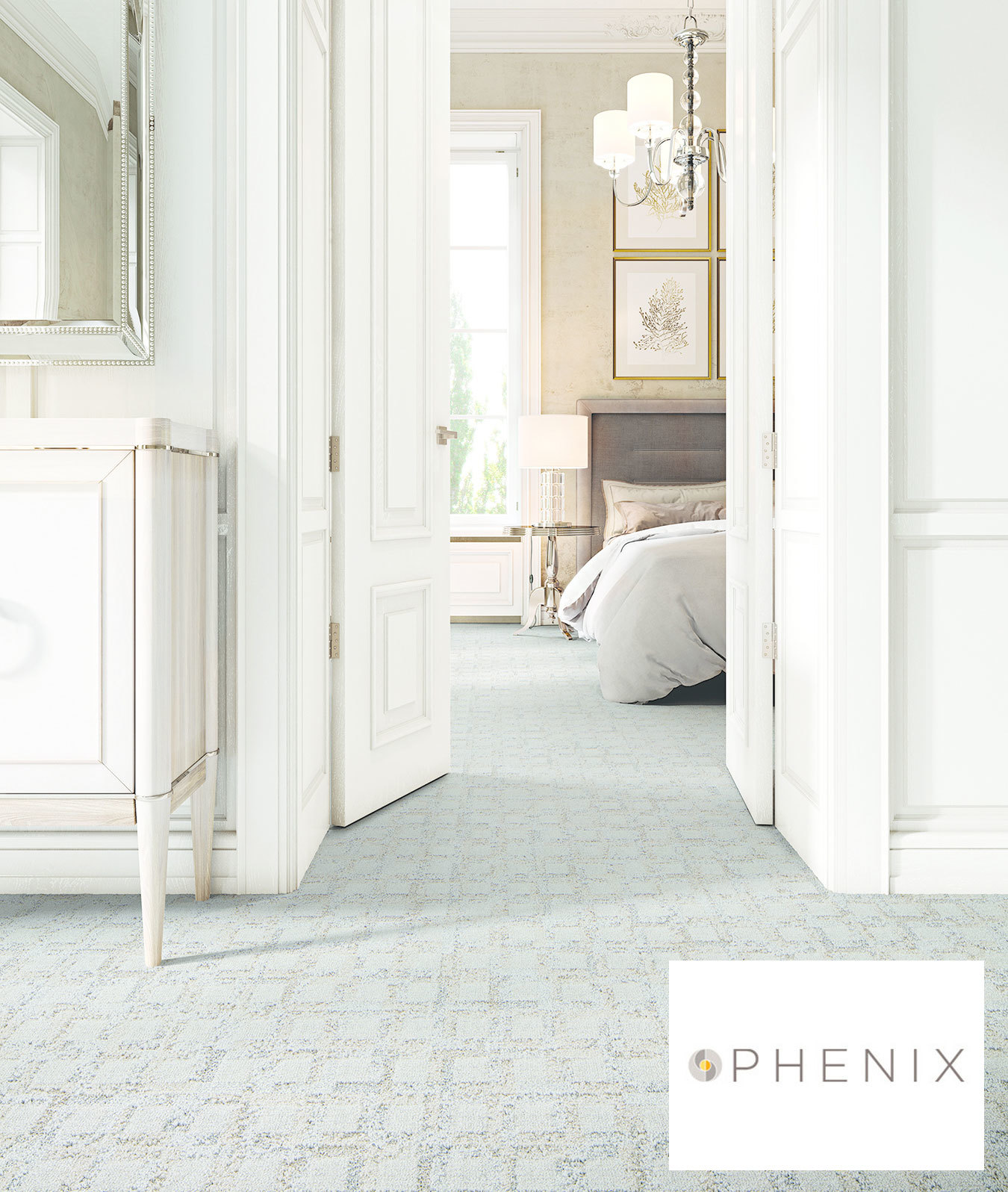 Solutions that help keep carpeting cleaner for longer have been on the minds of consumers and carpet manufacturers for decades. There have been numerous efforts to address consumer demand for carpets that support the trend toward healthier, cleaner homes, but none have been fully successful at meeting the consumer need.
Microban® began a relationship with Phenix Flooring to address this unmet need in the market. The team took stock of all of the previous attempts at creating a carpet product to fill this gap in the marketplace, and set out to develop a best-in-class carpet that included both a systems approach to remaining cleaner and fresher for longer, and met consumers' high expectations for a specific look and feel of the carpets they purchase.
Several years of research, development and product trials lead to the development of The Cleaner Home Collection. This revolutionary carpet combines three technologies for a carpet that works harder for the consumer. The team of scientists at Microban worked closely with the manufacturing facility for Phenix Flooring to customize a zinc-based solution to inhibit the growth of stain and odor causing bacteria, mold and mildew in the carpet. Microban's unique ZPTech® technology has been shown to provide superior protection against a broad spectrum of microorganisms and is bluesign® approved as a solution for sustainable textile production. The tailored process to incorporate Microban ZPTech technology during the manufacturing process required persistence and flexibility, but ultimately yielded a product that is the first-of-its-kind in the consumer carpet industry.